News / Articles
---
Bare Necessities: Basic IT Security Requirements for SMBs
By: Erick Solms – President of Simplitfy
Before you became a small business owner, you probably gave little thought to network security. However, as an SMB or entrepreneur, you have more responsibility to protect your professional data, while also becoming a more lucrative target for hackers and data thieves.
In the event that your business is identified as the source of a data breach involving a customer or partner's proprietary data, you could even be open to legal liability if your network security was clearly too weak to prevent the loss.
Fortunately, managed IT services companies like us at Simplitfy are an ideal solution for small and mid-sized businesses and can help your organization implement a robust security regime in these key areas: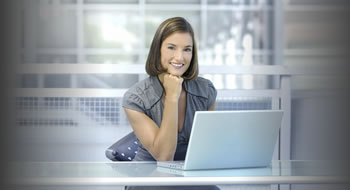 Data Backups
In today's world your data is your most valuable asset, and losing it could end your business then and there. Accordingly, a strong data backup system is vital for your operations.
Your data backup requirements depend on the layout of your computer systems, along with the amount of data you deal with while conducting business. At a bare minimum, your systems should automatically backup data at least once per day, and your managed IT services representative should perform a thorough backup and restore test at least once every quarter.
Endpoint Protection and Encryption
In network terminology, an "endpoint" is any computer or device that's primarily user-focused and not a central part of the network. In your case, that probably means mobile phones, tablets and any digital device connected to your network that isn't also a server itself.
Endpoints often have weaker security than full networks, making them a prime target for infiltration. To prevent this, your endpoint security needs to be just as strong as overall network security. For pivotal devices like a laptop with confidential business information, you should consider endpoint encryption to completely encrypt the hard drive and prevent data loss even if the device is stolen.
Your IT servicer can help ensure all your devices are fully equipped with appropriate safeguards and security regimes.
Business Continuity
Disaster recovery and business continuity isn't just for large businesses. Any organization should have a plan to recover from a disaster and continue operations. While your insurance may cover damages from a hurricane, power surge or fire, will it cover the cost of your downtime, or the future business you might lose because you're offline?
A full business continuity plan works with four key stages:
Monitor: Whether fire alarms, weather alerts or network activity surveillance, monitoring your network and surroundings for a disaster is important to identify one as soon as it occurs
Backup: Crucial data should regularly be backed up, as often as required to quickly restore normal operations
Restore: You should have a system in place for thoroughly restoring important data after a disaster
Resume: Once you've recovered, you must be able to transition back into regular business activities
Your managed IT services professional can help you implement a complete business continuity plan.
Email Security and Content Filtering
If you have employees, their internet usage automatically becomes one of your biggest security risks. To stay safe, you need to ensure your email programs are set up with full security to prevent Trojans and viruses from infiltrating your network.
Additionally, experts recommend filtering the internet itself to prevent users from accessing dangerous or unprotected sites. A good content filter can be configured with your IT manager to ensure every employee has access to the sites they need for work, and no access to anything they don't require.
Security Awareness and Training
Keeping yourself and your employees up to date on security activities is the best way to stay safe. With the help of a qualified IT security provider, you can ensure your have the knowledge you need to make smart choices and keep your network safe.
Sources
https://www.fcc.gov/general/cybersecurity-small-business
https://www.networkworld.com/article/2358151/network-security/network-security-10-it-security-risks-that-small-businesses-can-t-afford-to-ignore.html
https://www.sba.gov/managing-business/cybersecurity/top-ten-cybersecurity-tips
https://www.ftc.gov/tips-advice/business-center/guidance/small-business-computer-security-basics