News / Articles
---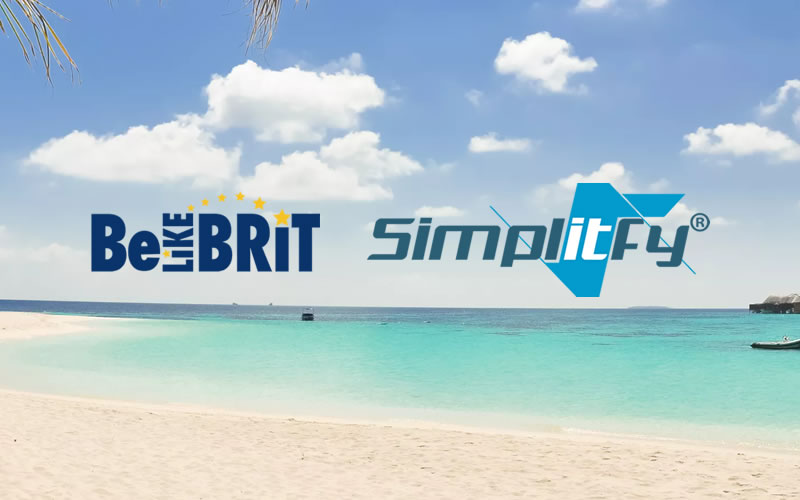 Be Like Brit and Simplitfy Partner to Bring Caribbean Dreamin' to Boca Chamber Festival Days Event to Support Organization's Outreach Work in Haiti
Delray Beach, FL | June 17, 2019
Massachusetts - and Florida-based nonprofit Be Like Brit and South Florida IT Company Simplitfy are partnering to bring Caribbean Dreamin' to this year's Boca Chamber Festival. This 2nd annual event will aim to increase awareness of Be Like Brit's outreach work in Haiti and generate support for the nonprofit from the South Florida community.
During Caribbean Dreamin', attendees will enjoy cocktails and food provided by 50 Ocean overlooking the Atlantic, and they'll have the opportunity to mingle and network with other South Florida individuals, business leaders and nonprofit representatives. Hosts from Be Like Brit and Simplitfy will use the occasion as an opportunity to educate South Floridians about what the organization does in Haiti, and teach locals how they can become part of the group's larger mission.
Chloe Rits, Florida Director for Be Like Brit, described the organization's excitement about the event, which will help them continue to spread awareness of their presence in South Florida. She explains, "It is great to partner with Simplitfy to promote this event to help our nonprofit Be Like Brit and have the opportunity to let everyone at the Boca Chamber get to know more about our organization. Haiti is only 600 miles south of us, so we work diligently to support our neighbors in the Caribbean to diminish poverty and increase education for children."
Erick Solms, president of Simplitfy, shares that enthusiasm and is hopeful about the greater impact the night can make, adding, "We are excited about being able to partner with a great organization like Be Like Brit again this year. We are inspired by all of the work Be Like Brit does in Haiti, and we at Simplitfy are committed on helping as much as we can with their mission and goals; we really hope everyone in the community is able to attend the event."
Be Like Brit was founded to honor the memory of Britney Gengel, who died tragically in the 2010 Haiti earthquake. Since its founding, the organization has made a major impact in the country by building a 19,000-square-foot earthquake-proof children's home that houses more than 66 local children, employing more than 100 Haitian staff members, providing thousands of gallons of filtered water to the community each week, and building more than 136 homes for citizens living in shelters.
Caribbean Dreamin' will take place on Aug. 16th, 2019 at 50 Ocean above Boston's on the Beach from 5:30 to 7:30pm.
About Be Like Simplitfy and Be Like Brit
Simplitfy® provides a wide range of professional enterprise-level IT services for small and medium businesses. The company's flexible business technology solutions include consulting, IT help desk support, project management, hardware as a service, cyber security, and more. Simplitfy prides itself on offering unparalleled customer service and cost-effective solutions that fit their clients' specific business models. To learn more, visit: https://www.simplitfy.com/ or like us on Facebook: https://www.facebook.com/simplitfy.
Be Like Brit's commitment is to continue the compassion of Britney Gengel by serving the children of Haiti through sustaining a safe, nurturing home rooted in the virtues of faith, hope and love while developing a sense of social responsibility, community involvement and unconditional love. To learn more, visit https://www.belikebrit.org.
We encourage attendees to register for Caribbean Dreamin' online at www.BeLikeBrit.org/CaribbeanDreamin.